Novel – Franck's Wild Ride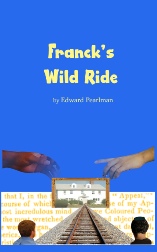 Two roommates, one impulsive and creative, the other staid and reserved get into trouble, and uncover the secret connections of an old New England house to the Underground Railroad from North Carolina.
"I savored this sparkling novel, laughing out loud as I read each night. Franck is undeniably impulsive and even brash, but his earnest determination to sort out a mess he has helped create is refreshingly endearing, never exasperating, as he steadfastly offends foes and charms strangers." – C. Coughlin, Cape Elizabeth ME
"Franck (as in the composer's name) impulsively breaks free of his narrow life, decodes the lineage of a house's dark past, and lays to rest a century-old family secret. The characters are loveably flawed and likeable -- you'll enjoy spending time with them. This wild ride is a timely legal thriller told in a relaxed, honest tone with humor, compassion and a keen eye for the foibles of human nature." --Philip Reed, award-winning author of Off and Running and Wild Cards.
Amazon & Kindle ~ Barnes/Noble & Nook
Audiobook is being produced (held up by pandemic)
Novella –
Alita: An unidentified flying love story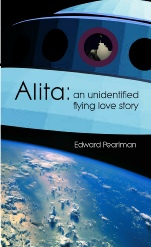 You've heard about the U.S. Navy spotting UFOs pretty regularly. Here's who they are: This is the flight log of a pilot who's traveled 10,000 years back in time to study us; he's her specimen, a man of 2018. They have a short time to learn a great deal about each other.
Amazon paperback & Kindle
Blog – fiddle-online

Some 150 essays about learning fiddle and playing music