Novel – Franck's Wild Ride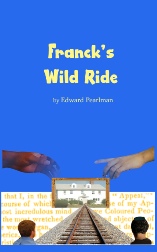 Two roommates, one impulsive and creative, the other staid and reserved get into trouble, and uncover the secret connections of an old New England house to the Underground Railroad from North Carolina.
"I savored this sparkling novel, laughing out loud as I read each night. Franck is undeniably impulsive and even brash, but his earnest determination to sort out a mess he has helped create is refreshingly endearing, never exasperating, as he steadfastly offends foes and charms strangers." – C. Coughlin, Cape Elizabeth ME
"Franck (as in the composer's name) impulsively breaks free of his narrow life, decodes the lineage of a house's dark past, and lays to rest a century-old family secret. The characters are loveably flawed and likeable -- you'll enjoy spending time with them. This wild ride is a timely legal thriller told in a relaxed, honest tone with humor, compassion and a keen eye for the foibles of human nature." --Philip Reed, award-winning author of Off and Running and Wild Cards.
Novella –
Alita: An unidentified flying love story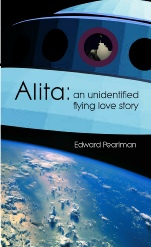 You've heard about the U.S. Navy spotting UFOs pretty regularly. Here's who they are: This is the flight log of a pilot who's traveled 10,000 years back in time to study us; he's her specimen, a man of 2018. They have a short time to learn a great deal about each other.
Amazon paperback & Kindle
Blog – fiddle-online

Some 150 essays about learning fiddle and playing music
NEW! MusicScapes of Scotland:
Vignettes from Prehistory to Pandemic
Journey through a music and culture that is rich and varied, influential in western folk and classical music, and yet relatively little examined in its own right. Let this book be your tour guide to the nooks and crannies of an amazing musical landscape. Enjoy cover to cover, or read any chapter on its own.
Drawn from 24 years of music columns in Scottish Life magazine, the essays in this book usher you through a panorama of musical styles and history, helping you appreciate songs in Gaelic, Scots, and English, music of the pipes, fiddle, harp, and more. Travel via the music of Scots abroad, pay tribute to those who make it all happen, and catch a glimpse of the future.
ISBN 979-8-9852104-0-8
"This is a must-have book." ~ Ian Green, founder and director of Greentrax Recordings
"An invaluable companion for anyone keen to explore Scottish music in depth, and equally engaging for casual readers. As a musician, a teacher, and a frequent visitor to Scotland, Ed offers the extensive knowledge of a true insider. His generous writing style is accessible and inviting, so much so that readers who are new to this music will barely notice they've been given an education. A volume to treasure for Scots by birth and choice, and for anyone who values this rich living musical heritage." ~ Fiona Ritchie MBE, host of NPR's "The Thistle & Shamrock"
"A fascinating exploration of the rich tapestry of Scottish music led by a master guide. From the songs of Robert Burns to the music streaming across the Internet, this highly readable book covers it all with ease. Fantastic!" ~ Neill Kennedy Ray, editor and publisher, Scottish Life magazine
"This is a fascinating collection of insights into all manner of Scottish musical culture and tradition, presented in a thoughtful and very well-informed manner." ~ Dr. Gary West, academic, musician, and host of BBC Radio Scotland's "Pipeline"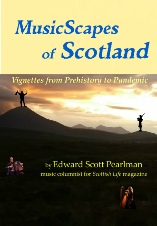 Our new Pine Tree Collection contains brief stories about each of 150 tunes written by Ed, Neil, Lillie, Laura and Jesse Pearlman over the past 40 years, as well as a few pages of historical photos. It's not listed here officially as being "authored" by Ed, but you can find info about this book, released Nov 25, through Paddledoo Books.

Pre-orders available now on Amazon (print and ebook) and on this site (print).
Or order from any bookshop.
Print book ships Nov 26 in USA; Nov 30 in Scotland.
Kindle can be ordered now; it will be delivered Nov 29.